Digestive hydrolases of wheat bugs: properties, significance and possible ways to limit their activity
A. V. Konarev

All-Russian Institute of Plant Protection, St. Petersburg, Russia
Keywords:
Sunn pest, wheat bugs, digestive hydrolases, α-amylases, proteases, wheat gluten, inhibitors
Abstract
Digestive hydrolases are the key elements of trophic links in ecosystems. The systems of digestive hydrolases of phytophagous insects have been established during their long-term co-evolution with plants. This is also true for herbivorous bugs, including a dangerous pest of wheat, the Sunn bug (also known as the Sunn pest). Proteases are the main economically significant damage factor of representatives of the genus Eurygaster and other bugs harmful to the wheat grain. Proteases disrupt the structure of gluten and seriously impair the baking qualities of flour. α-Amylases provide assimilation of starch, the main source of energy for these insects. The data on digestive α-amylases and proteases of the Sunn pest remain fragmentary. Little is known regarding the enzymes involved in bugs' feeding by the vegetative parts of cereals. There are many ways to strengthen gluten damaged by bugs, though not all of them are safe. Proteinaceous inhibitors of proteases and other hydrolases are considered as promising elements to develop safe for health and ecofriendly means to control wheat bugs and reduce their damage to the grain quality. The reduced sensitivity of the Sunn pest proteases to protein inhibitors can be overcome by constructing novel inhibitors based on their known forms, as well as by involving other highly specific approaches, including the use of antibodies to active enzyme centers or RNA interference. The bugs' proteases themselves can be used in the diagnosis of grain damage, in food technologies and in medicine.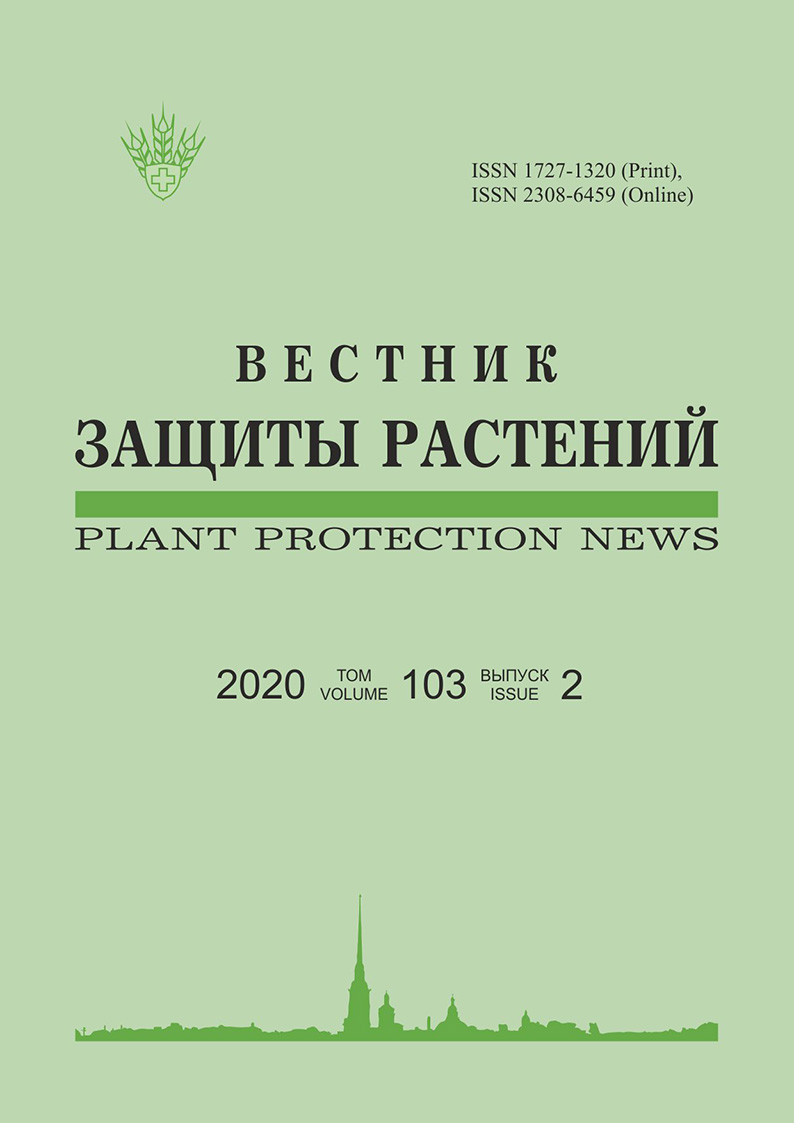 How to Cite
Konarev, A. V. (2020). Digestive hydrolases of wheat bugs: properties, significance and possible ways to limit their activity. Plant Protection News, 103(2), 65-86. https://doi.org/10.31993/2308-6459-2020-103-2-13279
Issue
Section
Full-text reviews
Copyright (c) 2020 Plant Protection News
This work is licensed under a Creative Commons Attribution 4.0 International License.