LATEST INFORMATION ON FUSARIUM LANGSETHIAE, THE PRODUCER OF T-2 AND HT-2 TOXINS, IN RUSSIA
O.P. Gavrilova

All-Russian Institute of Plant Protection

T.Yu. Gagkaeva

All-Russian Institute of Plant Protection
Keywords:
Fusarium langsethiae, identification, distribution, mycotoxins
Abstract
The annual monitoring of grain contamination with Fusarium fungi and the identification of their species composition showed the widespread distribution of F. langsethiae producing dangerous T-2 and HT-2 toxins in the Northwestern and Central regions of Russia. Mycological analysis of grain samples harvested in 2018-2019 allowed revealing the new places of F. langsethiae distribution, including Urals. The top infection rate of the oats grain by F. langsethiae in 2019 reached 14 %. The identification of F. langsethiae strains was supported by PCR with species-specific primers. The analysis of toxic metabolites in F. langsethiae by the combination of high-performance liquid chromatography and tandem mass spectrometry revealed the high level of T-2 and HT-2 toxins. The considerable total amounts of T-2 and HT-2 toxins (165−1230 μg/kg) were found in the grain samples infected with this species. Further clarification of the geographical area of F. langsethiae and the study of its intraspecific diversity are needed to understand the distribution of this toxin-producing fungus.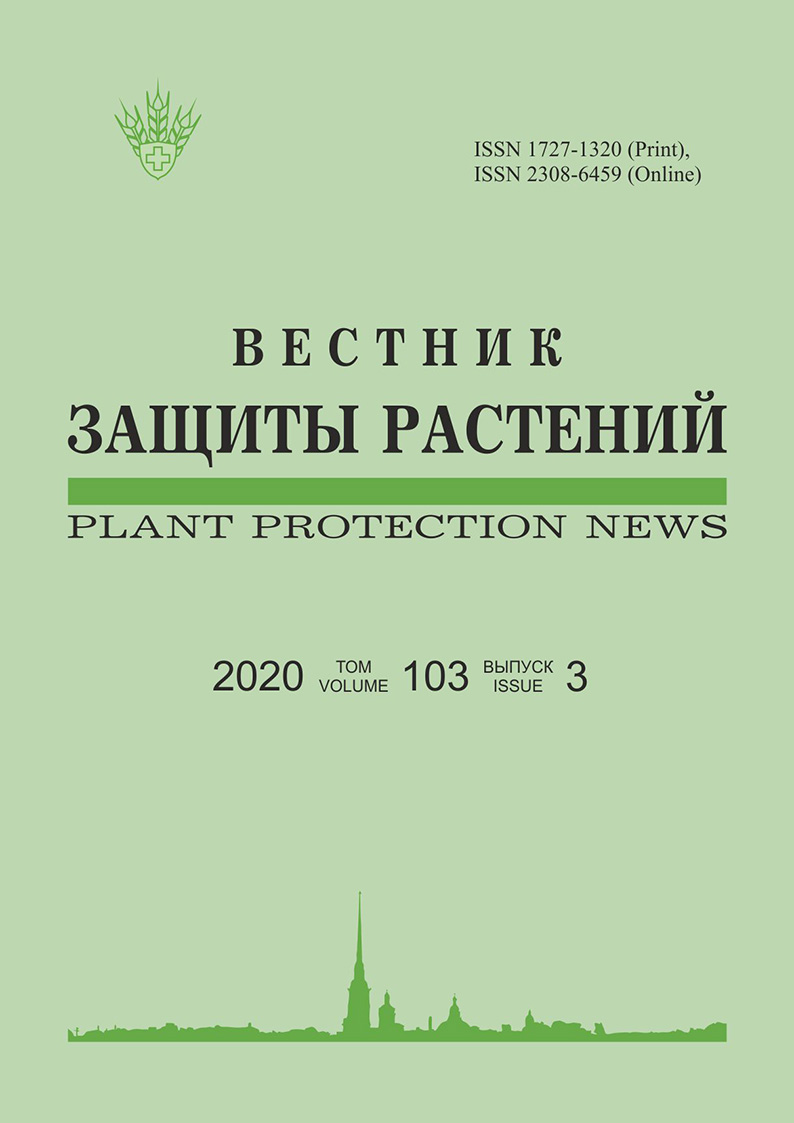 Issue
Section
Short communications
Copyright (c) 2020 Plant Protection News
This work is licensed under a Creative Commons Attribution 4.0 International License.