DIFFERENTIAL SUSCEPTIBILITY OF LOCUSTA MIGRATORIA AND SCHISTOCERCA GREGARIA (ORTHOPTERA: ACRIDIDAE) TO INFECTION WITH ENTOMOPATHOGENIC FUNGI
M. V. Levchenko

All-Russian Institute of Plant Protection, St. Petersburg, Russia

A. G. Kononchuk

All-Russian Institute of Plant Protection, St. Petersburg, Russia

A. V. Gerus

All-Russian Institute of Plant Protection, St. Petersburg, Russia

G. R. Lednev

All-Russian Institute of Plant Protection, St. Petersburg, Russia
Keywords:
Beauveria, Metarhizium, Acrididae, infection, resistance
Abstract
The migratory locust Locusta migratoria and the desert locust Schistocerca gregaria are widespread species deleterious for agriculture and numerous efforts are aimed at development of effective and ecologically safe means to control these pests. Testing conidial suspension of entomopathogenic fungi Beauveria bassiana, Beauveria brongniartii and Metarhizium robertsii showed high mortality of both locust species reaching 95 ̶ 100 % in 5 and 11 days post treatment in first and third instar nymphs, respectively. The dynamics of mortality caused by the three fungal strains differed between L. migratoria and Sch. gregaria, demonstrating lower levels of susceptibility of the former species as compared to the latter one. Since desert locust inhabits arid, dry biotopes where probability of contacts with fungal pathogens should be lower, it is hypothesized can be assumed that higher vulnerability in this species would be substantiated by the absence of natural selection for resistance to fungal parasite.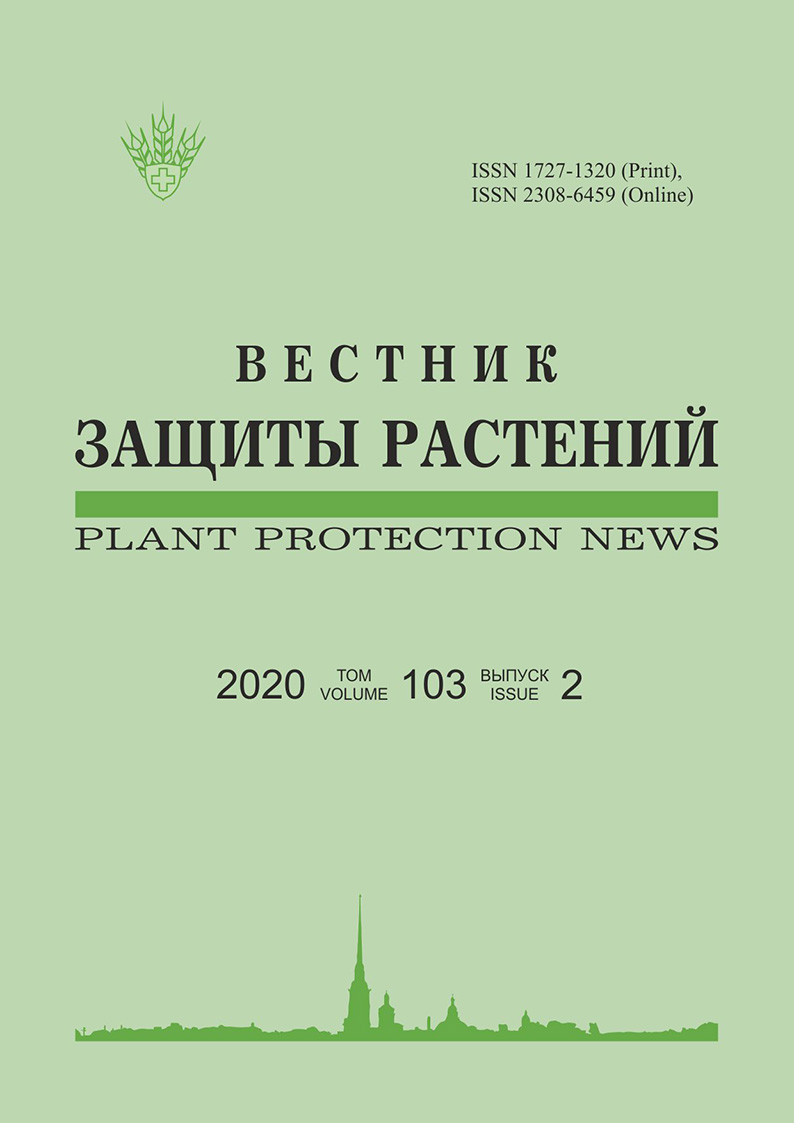 Issue
Section
Short communications
Copyright (c) 2020 Plant Protection News
This work is licensed under a Creative Commons Attribution-NonCommercial-NoDerivatives 4.0 International License.