DEVELOPMENT OF THE RESEARCH TO ASSESS RESIDUAL PESTICIDES IN THE ANALYTICAL LABORATORY OF VIZR
M. O. Petrova

All-Russian Institute of Plant Protection, St. Petersburg, Russia

T. D. Chermenskaya

All-Russian Institute of Plant Protection, St. Petersburg, Russia

V. I. Dolzhenko

All-Russian Institute of Plant Protection, St. Petersburg, Russia
Keywords:
plant protection chemical products, liquid and gas chromatography, mass spectrometry, pesticide degradation
Abstract
The determination of residual pesticides in crop production and the study of their degradation is an important task in the development and implementation of new plant protection products. Analytical laboratory in VIZR develops the methods for determining the residual pesticides and evaluating residual pesticides quantities in the agricultural products and environmental objects. The number of pesticides entering the market increases every year. New active ingredients are developed, formulations are improving, and new combined preparations appear. Eleven new fungicides, 9 insecticides, 9 disinfectants, 19 new herbicides, 5 growth regulators were added to the State catalog of pesticides and agrochemicals in 2018. Over the past 2 years, the total number of pesticide residues in plant materials studied has reached 170 units of preparations in more than 30 agricultural crops. The content of about 100 active substances has been monitored, for which more than 10 thousand samples have been prepared and analyzed. Based on the research results, more than 900 reports have been prepared. More than 20 methods for the determining residual pesticides have been developed. The analytical laboratory is actively working and developing, new employees and graduate students join the research group, its scientific and creative potential increases.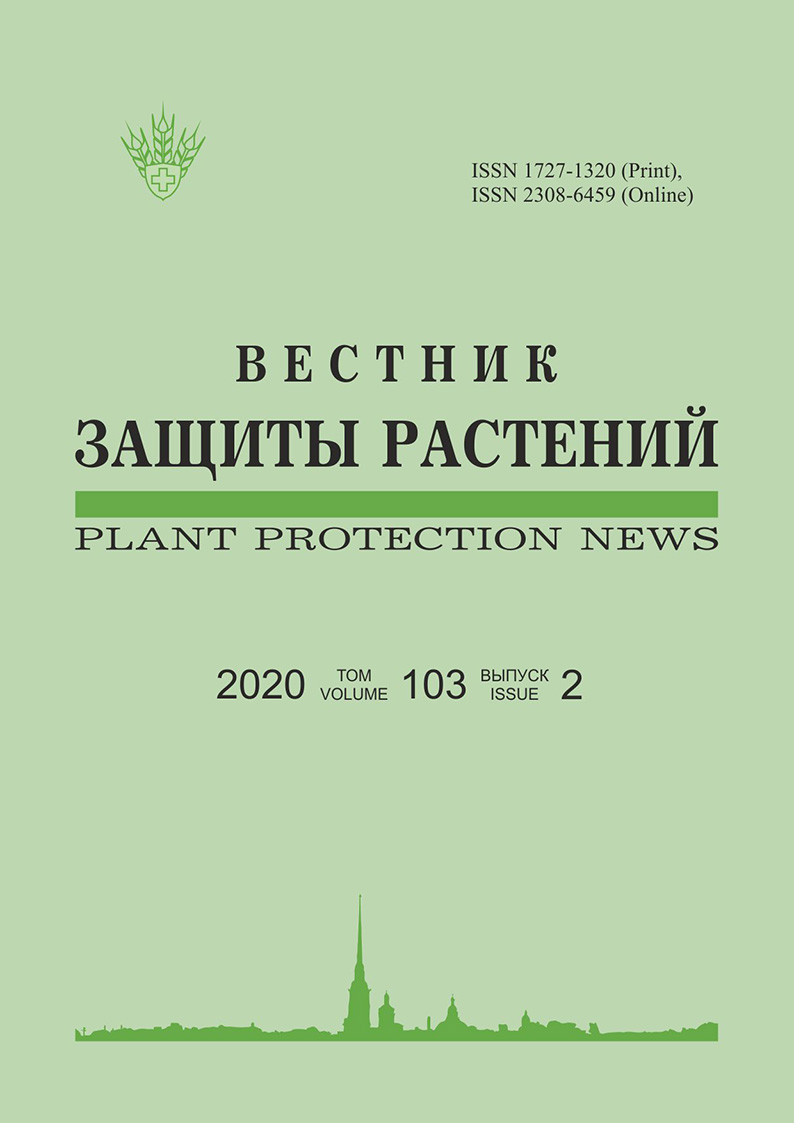 Copyright (c) 2020 Plant Protection News
This work is licensed under a Creative Commons Attribution-NonCommercial-NoDerivatives 4.0 International License.