Distribution of the prickly lettuce Lactuca serriola, the siberian lettuce Lactuca sibirica and blue lettuce Lactuca tatarica (compositae) in Russia
N. N. Luneva

All-Russian Institute of Plant Protection, St. Petersburg, Russia

Y. A. Fedorova
Keywords:
weed plant, compass lettuce, Tatar lettuce, Siberian lettuce, distribution, map, Russia
Abstract
Based on the materials of freely accessible scientific publications, the distribution maps of three weed species of Lactuca genus were reviewed and updated for Russia: the prickly lettuce Lactuca serriola, the Siberian lettuce Lactuca sibirica and the blue lettuce Lactuca tatarica. The basis for the maps was the online resource "Interactive Agricultural Ecological Atlas of Russia and Neighboring Countries. Economic Plants and their Diseases, Pests and Weeds" published twelve years ago. New data on the distribution of these species as well as recent publications were used in the verification of the distribution of these species in Russia. Corrections and additions were made based on the analysis of published information about the species' distribution in certain areas and regions, therefore new maps are more reliable and detailed. The data for each region were used to merge areas of occurrence rates designated as "very frequent", "frequent" and "common" into one "frequent" occurrence zone. Similarly, areas of occurrence rates of "rare", "very rare", "infrequent" and "sporadic" were merged into one "infrequent" occurrence zone. Area with "frequent" occurrence rate is identified as the zone of harmfulness. It was shown, that for Siberian lettuce there is no harmfulness zone since this species has habitats in coasts and forest margins and rarely occurs in ruderal and segetal habitats. Its distribution can be classified into zones of "frequent" and "infrequent" abundance.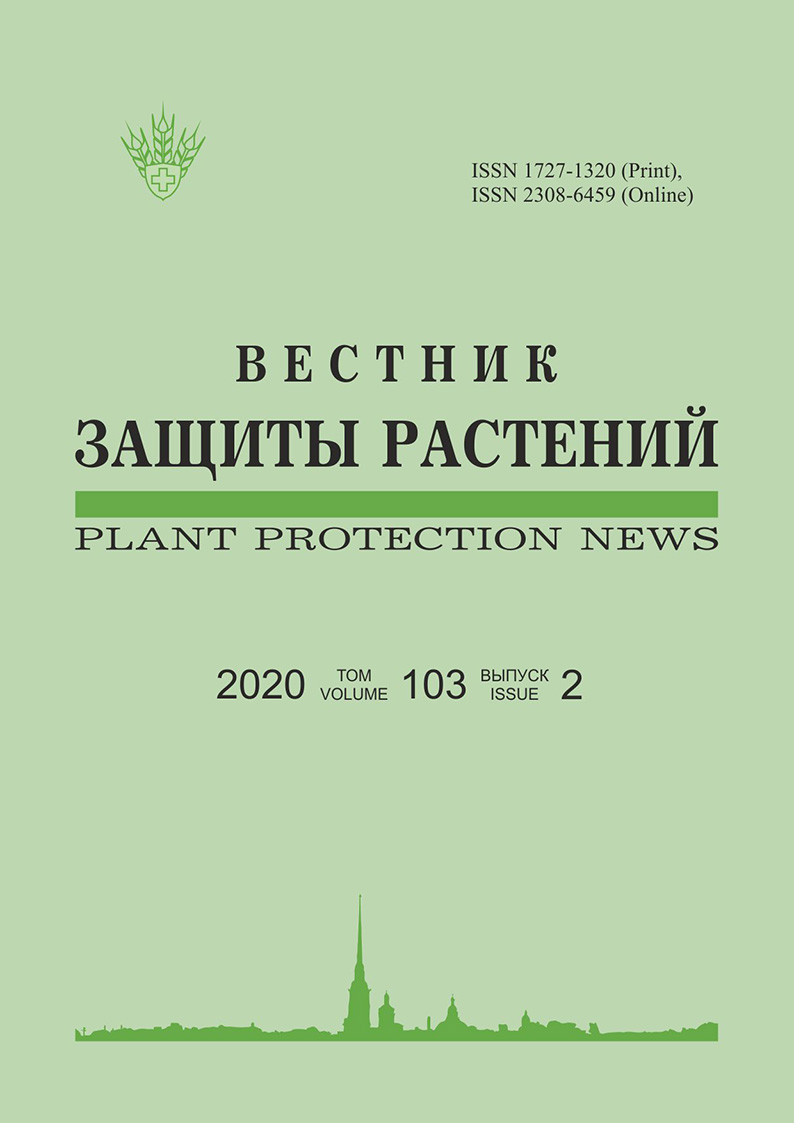 How to Cite
Luneva, N. N., & Fedorova, Y. A. (2020). Distribution of the prickly lettuce Lactuca serriola, the siberian lettuce Lactuca sibirica and blue lettuce Lactuca tatarica (compositae) in Russia. Plant Protection News, 103(2), 133-144. https://doi.org/10.31993/2308-6459-2020-103-2-13408
Issue
Section
Full-text articles
Copyright (c) 2020 Plant Protection News
This work is licensed under a Creative Commons Attribution 4.0 International License.