CROWN GALL DISEASE OF FRUIT TREES, BERRY PLANTS AND ORNAMENTALS CAUSED BY AGROBACTERIUM SPP.
A. M. Lazarev

All-Russian Institute of Plant Protection, St. Petersburg, Russia

A. N. Ignatov

Reasearch Center "PhytoEngineering", Rogachevo, Moscow region, Russia

M. V. Voronina

Russian University of Peoples' Friendship, Moscow, Russia
Keywords:
crown gall disease, taxonomy, symptomatology, prevalence, harmfulness, control measures
Abstract
Over 100 families of plants (84 – dicots) are affected by crown gall disease of fruit trees, berries and ornamental crops, caused by Agrobacterium tumefaciens and bacteria of related species and genera, for instance Allorhizobium vitis. The information on the symptoms of diseased plants in during vegetation and the soil-climatic conditions most favorable for the disease is presented. Taxonomy, morphological, physiological, and genetic properties of its pathogen are described. Area of major harm caused by the disease on crops in the territory of Russian Federation and in neighboring countries was outlined. Methods of estimation of plant reaction to the pathogen, some resistant accessions, as well as measures of control with this disease are given.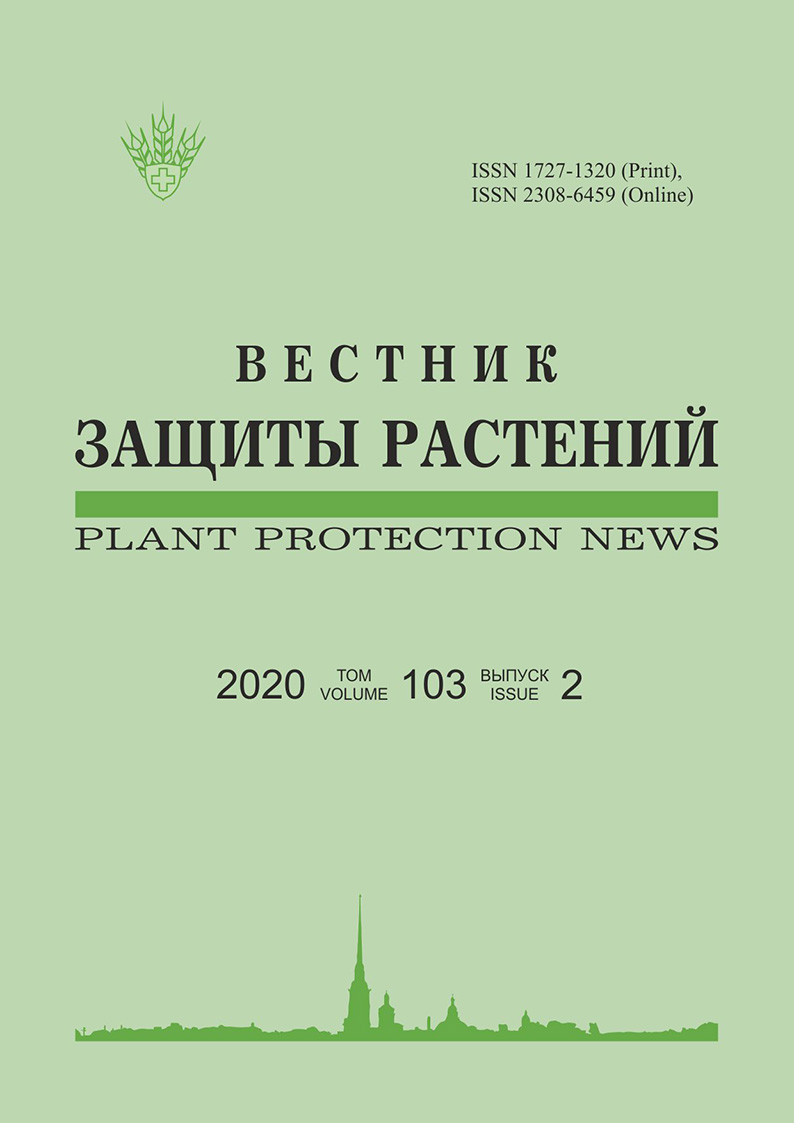 Copyright (c) 2020 Plant Protection News
This work is licensed under a Creative Commons Attribution-NonCommercial-NoDerivatives 4.0 International License.