Leaf rust resistance in barley accessions from Ethiopia
R. A. Abdullayev

All-Russian Institute of plant genetic resources named after N. I. Vavilov, St. Petersburg, Russia

E. Е. Radchenko

All-Russian Institute of plant genetic resources named after N. I. Vavilov, St. Petersburg, Russia

B. A. Batasheva

All-Russian Institute of plant genetic resources named after N. I. Vavilov, St. Petersburg, Russia
Keywords:
Hordeum vulgare, Puccinia hordei, genes for resistance, plant breeding.
Abstract
Currently, the problem of broadening the diversity of cultivated barley varieties by the effective genes for resistance to the leaf rust causal agent Puccinia hordei has become relevant. In 2018–2019 the resistance of 925 barley accessions from Ethiopia to the northwestern (St. Petersburg, Pushkin) pathogen population was evaluated. The accessions were sown at a later date, which promoted to severe damage to plants. The resistance was assessed during the heading period and in the milk ripening stage using a point scale. The experimental results indicate a low diversity of Ethiopian barley according to the studied trait. Only 4 accessions were resistant to P. hordei, and 3 breeding lines (k-30810, k-30811 and k-30812) were protected by the previously identified Rph7 gene, whose efficiency has been decreasing in recent years. The accession k-21919 possessed a high level of resistance to the pathogen (lack of damage symptoms) and therefore it can be recommended for utilization in barley breeding.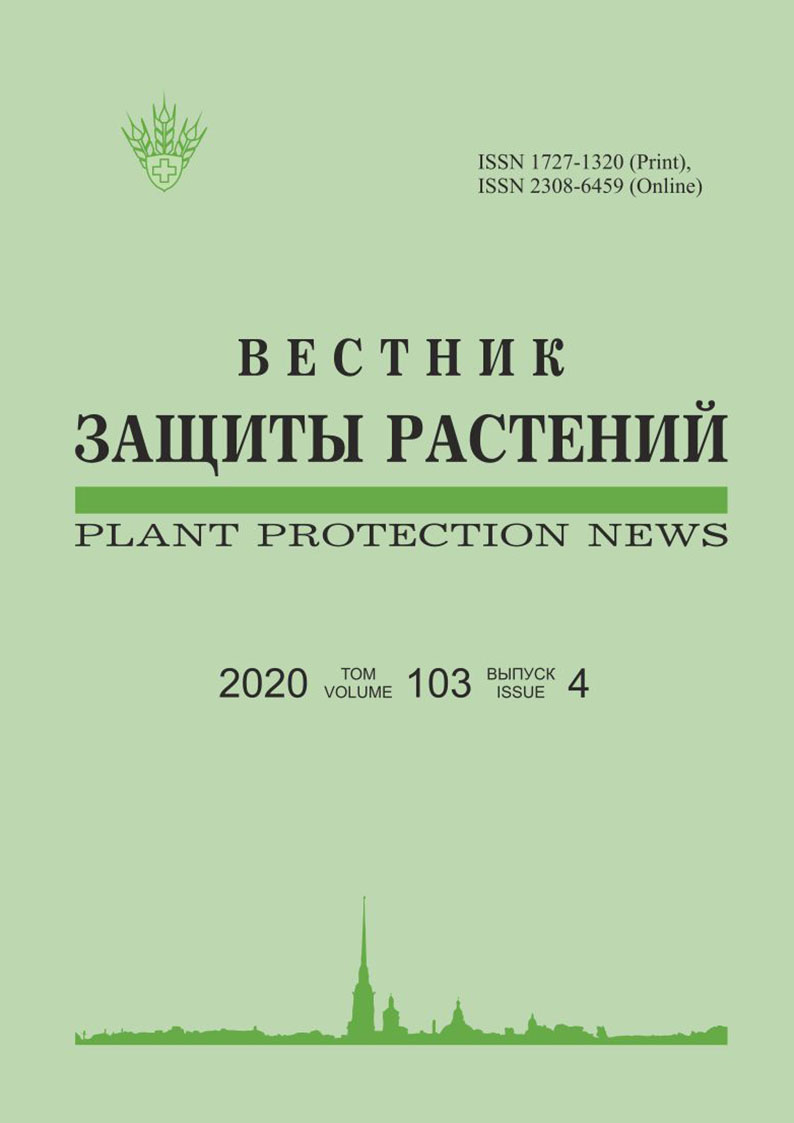 How to Cite
Abdullayev, R. A., RadchenkoE. Е., & Batasheva, B. A. (2020). Leaf rust resistance in barley accessions from Ethiopia. Plant Protection News, 103(4). https://doi.org/10.31993/2308-6459-2020-103-4-13613
Issue
Section
Short communications
Copyright (c) 2020 Plant Protection News
This work is licensed under a Creative Commons Attribution 4.0 International License.