ASSESSMENT OF DIFFERENT SPECIES OF FODDER MITES FOR MASS REARING OF THE PREDATORY MITES AMBLYSEIUS SWIRSKII AND NEOSEIULUS CUCUMERIS (MESOSTIGMATA, PHYTOSEIIDAE) UNDER LABORATORY CONDITIONS
O. V. Trapeznikova

All-Russian Institute of Plant Protection

L. P. Krasavina

All-Russian Institute of Plant Protection
Keywords:
Carpoglyphus lactis, Tyrophagus putrescentiae, mass rearing, predatory mites, competition
Abstract
In-lab rearing of the predatory mites Amblyseius swirskii and Neoseiulus cucumeris on the fodder mites Tyrophagus putrescentiae and Carpoglyphus lactis has been assessed. The study was performed for species kept separately and together. All trials were carried out in 5-fold replications during 25 days at temperature 23–25 ° С, the length of daylight of 18 hours, and relative humidity of 85–90%. After 25 days, T. putrescentiae outnumbered C. lactis in 1.3 times while reared separately, and in 118 times in cases when they were reared together. After 25 days of rearing the predatory mites N. cucumeris and A. swirskii together the first one outnumbered the second one in 9.1 times while feeding on T. putrescentia and in 3.2 times while feeding on C. lactis. The possibility of in-lab rearing of N. cucumeris on both species of the fodder mites was shown, while A. swirskii feeding on T. putrescentiae demonstrated the increase of its density during first two weeks only. Neoseiulus cucumeris is more competitive than A. swirskii because it can achieve high density on different species of fodder mites. Different species of mites must be strictly isolated from each other during their rearing to prevent contamination.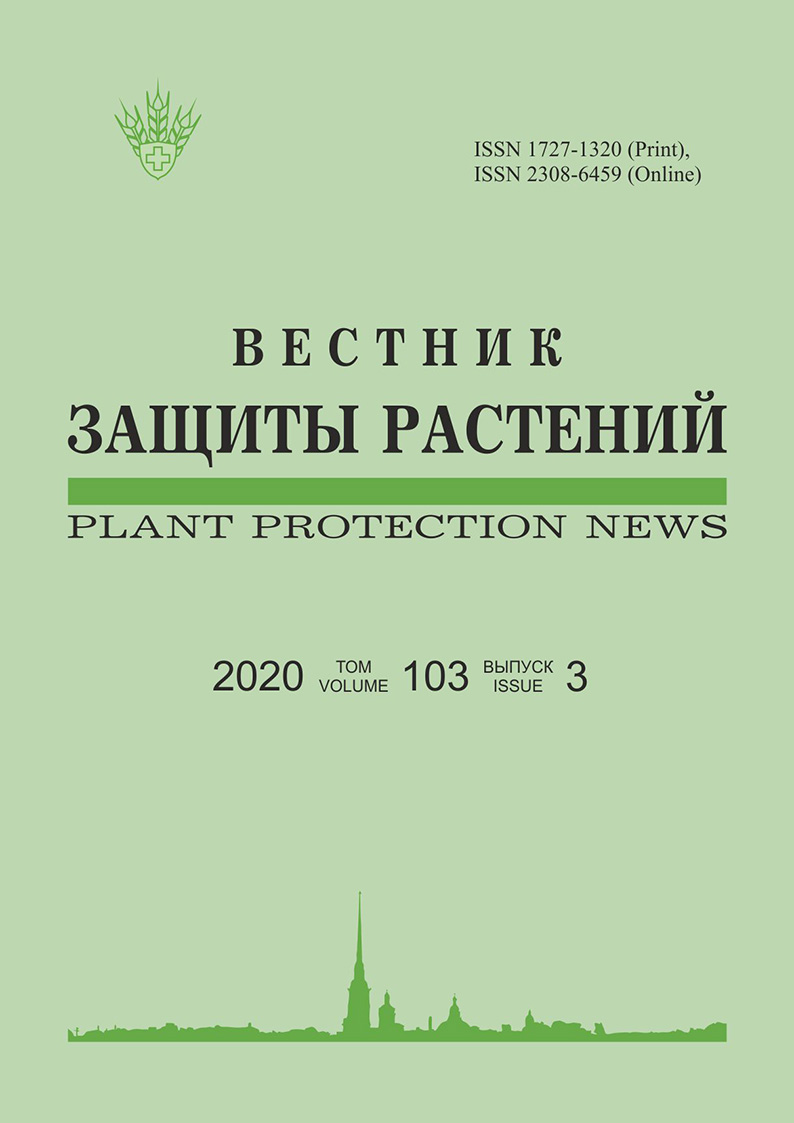 Issue
Section
Full-text articles
Copyright (c) 2020 Plant Protection News
This work is licensed under a Creative Commons Attribution 4.0 International License.