Development of Microsporidiology in Russia
I. V. Issi

All-Russian Institute of plant protection
Keywords:
microsporidia, intracellular parasitism, evolution, ecology, plant protection
Abstract
The study of microsporidia and microsporidioses of wild animals in Russia has been initiated in the 60-s of the past century. In the European part of country, microsporidia, infecting agricultural insect pests (All-Russian Institute of Plant Protection), freshwater arthropods and fishes (State Research Institute of Lake and River Fisheries) and the blood-sucking insects such as horseflies (Biology Institute, Karelian Scientific Center) were studied. In the Western Siberia, microsporidia of blood-sucking mosquitoes were studied (Tomsk University). As a result, by 2000, as many as 118 species and 47 genera of microsporidia were found, including 20 taxa new to science, from 100 animal species. Currently, descriptions of new taxa and taxonomic revision of the previously described taxa are performed using the molecular phylogenetic analysis. The novel data on speciation of microsporidia have been obtained, and the coevolution of parasites and their host insects have been confirmed for microsporidia of blood-sucking mosquitoes. During the study of the structure and physiology of microsporidia, it has been demonstrated, that the secretory proteins of microsporidia migrate into the nucleus of the host cell; the factors of parasites suppressing host cell apoptosis and the presence of specific organelles related to the energy metabolism have been revealed; the mitosomes have been found in the spores and not the prespore stages of microsporidia. The role of the Golgi complex in the formation of the extrusion apparatus, as well as the absence of the vesicular secretory transport in microsporidia, has been shown for the first time. For the first time in Russia, cases of microsporidia infection in HIV-infected patients have been identified. Currently, attention is paid to the development of a new universal taxonomic system of microsporidia combining molecular characteristics with a description of the structural and developmental features of each taxon of the parasites. Microsporidia possess many remarkable structural and functional differences from any other organisms thus substantiating an independent field of biological research: "microsporidiology".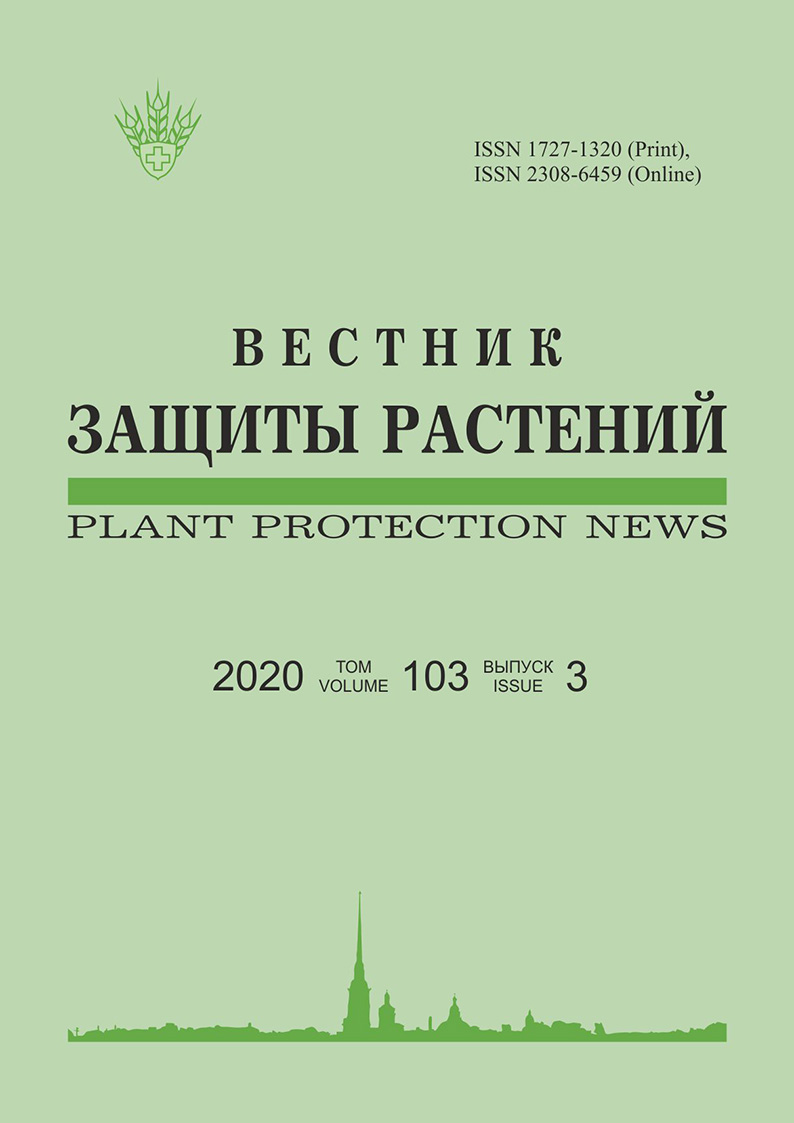 Issue
Section
Full-text reviews
Copyright (c) 2020 Plant Protection News
This work is licensed under a Creative Commons Attribution 4.0 International License.